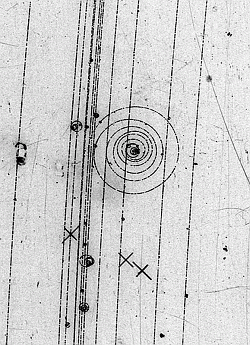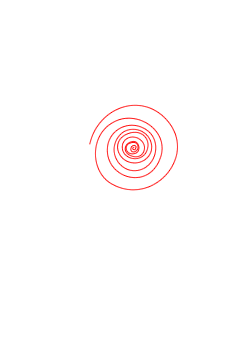 Bubble chamber photograph of an electron knocked out of a hydrogen atom
The curly line was produced by an electron that was struck by one of twelve passing

beam particles in a liquid hydrogen bubble chamber. It curves in an applied magnetic field and loses energy rapidly, spiralling inwards.
Electrons can also be ejected from atoms by neutral particles, photons in particular – this is called the Compton effect.
For more details about this picture, click here.
For more examples of electrons, click on one of the pictures below.
| | | |
| --- | --- | --- |
| | | |
| | | arguably the most significant electron in history |